1964 Porsche 911 Registry
The registry of remaining 1964 Porsche 911's worldwide
Welcome to the Porsche 911 Registry with cars from 1964. In this first production year only 232 cars were produced. These cars all have specific features that define them from later production cars and now belong to the most sought after Porsches in the world. In this Registry we try to keep track of the 1964 cars and we'll try to post as much info as we can. Right now the info on this website is outdated and rough, but we hope to be able to change that in the next months.
On behalf of the team of Vierenzestig.nl,
Erik Kouwenhoven (owner of 1964 car 300197 )
---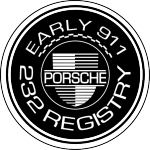 This registry is recognized and endorsed by 232 Registry, the official registry of early 911's.
"Your site is an acceptable representation of the collected list of 1964 cars."
— Bob Fleming, Chairman 232 Registry
---
For info and leads regarding 1964 built Porsches 911, please contact us via registry@vierenzestig.nl.
---
Prototype 13327, PA, USA, nickname 'Barbarossa'. A genuine first 911
---
13360: 1964 prototype for Porsche 911 Targa. The fake Targa bolt-on was removed. Read the story here by Ed Mayo
---
300005 Recently discovered, read the full story here.
---
300011 Frank Beck, AZ USA.
---
300012 The car was located in Germany and rumours say that it has been sold to a collector in Nevada (The Auto Collections, housed at the Imperial Palace Hotel and Casino Las Vegas?) recently.
---
300013 Mark Wegh, Porsche Centrum Gelderland, Netherlands
Mark Wegh from Porsche Centrum Gelderland acquired this car in Finland to be the mascotte of the Classic Center he is building in Heteren, The Netherlands. We've placed a Dutch article about this recently here.
---
300018 Crawfordville, FL. Very, very rusty remains. Offered on Ebay in 2005 for the 'buy it now' price of $ 65.000. Here's some 'before' and after pictures. Restored by Alois Ruf, currently in the USA. Read the story about this car that was published in Total 911 (PDF download).
---
300020 CA, USA. This wonderful example is on display at the Petersen Automotive Museum, 6060 Wilshire Blvd., Los Angeles, CA 90036 (photo credit Tim Hutton).
Recent owner unknown, but a great story nonetheless, from two perspectives.
---
300024 Canada, Adam Richardson. Find out about the history here. Will be updated with more pictures soon.
---
300025 Rochester, US. Pete Schwamberger. He sold the car in March 2008. It did undergo a very professional restoration by an expert, and that expert appeared to be RUF. The car was for sale at Techno Classica Essen in 2010.
---
300027 This car was bought new by Sorjo Ranta from Finland and he owned it for more than 40 years. A few years ago Alois Ruf restored the car and bought it in the end. A beautiful 901 example with all original parts. Check the details like the gaslid opener in the door and the very rare wood/aluminum steering wheel.
---
300030 MN, USA. Being restored
---
300032 NV, USA, mr. Dean Watts.
---
300033 Western US. Condition unknown.
---
300037 Pfaffenhausen, Germany, Mr. Alois Ruf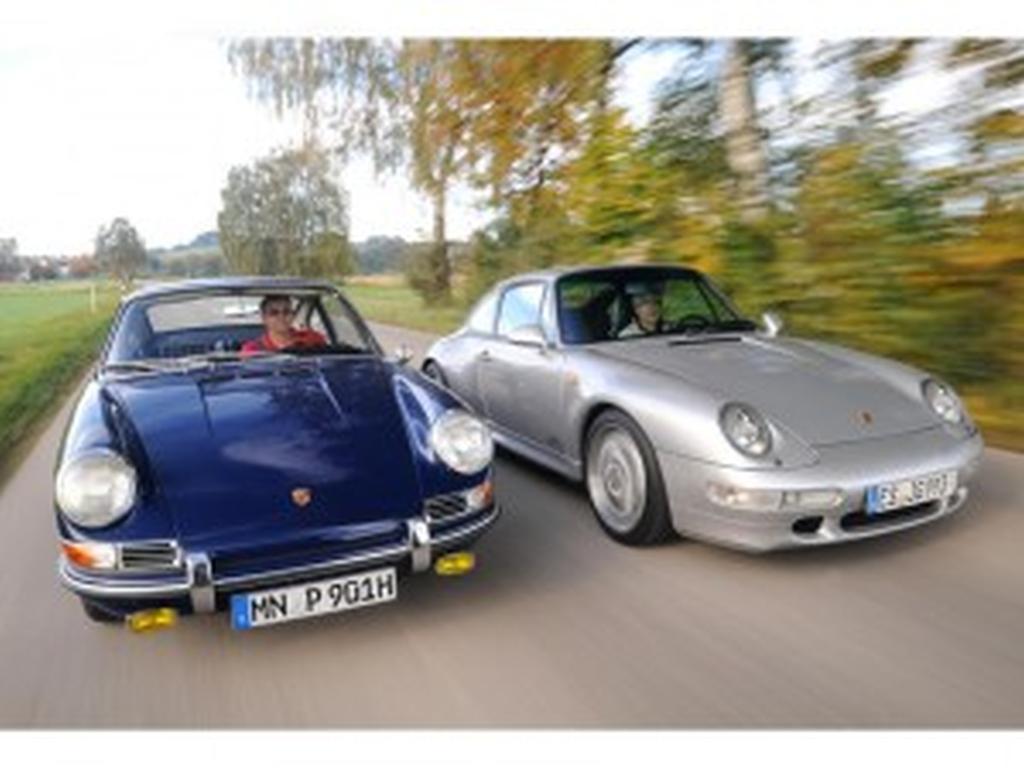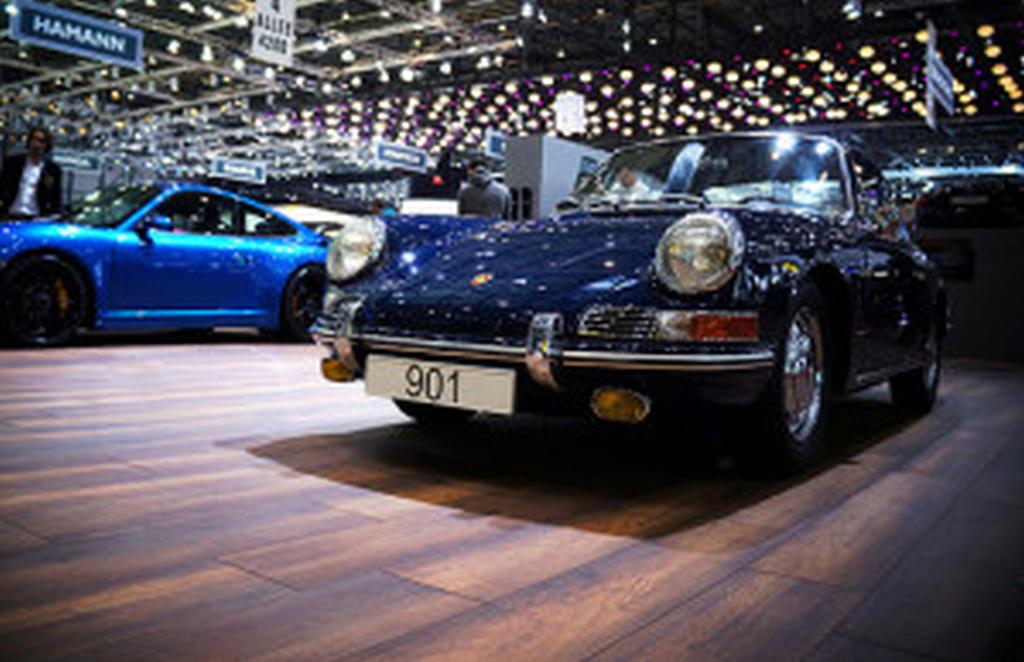 Image credits: Wouter Melissen.
---
300039 CA, USA. Condition unknown.
---
300040 Denver, CO. Being restored
---
300043 In 2003, the remains of # 300043 have been discovered under a thick layer of dust in a German workshop. Sold to Albert Westerman, owner of State of Art Men's wear. Currently being restored in Germany.
---
300049 USA, Jerry Seinfeld. Number 49 was the first car to leave the factory with 911 designation.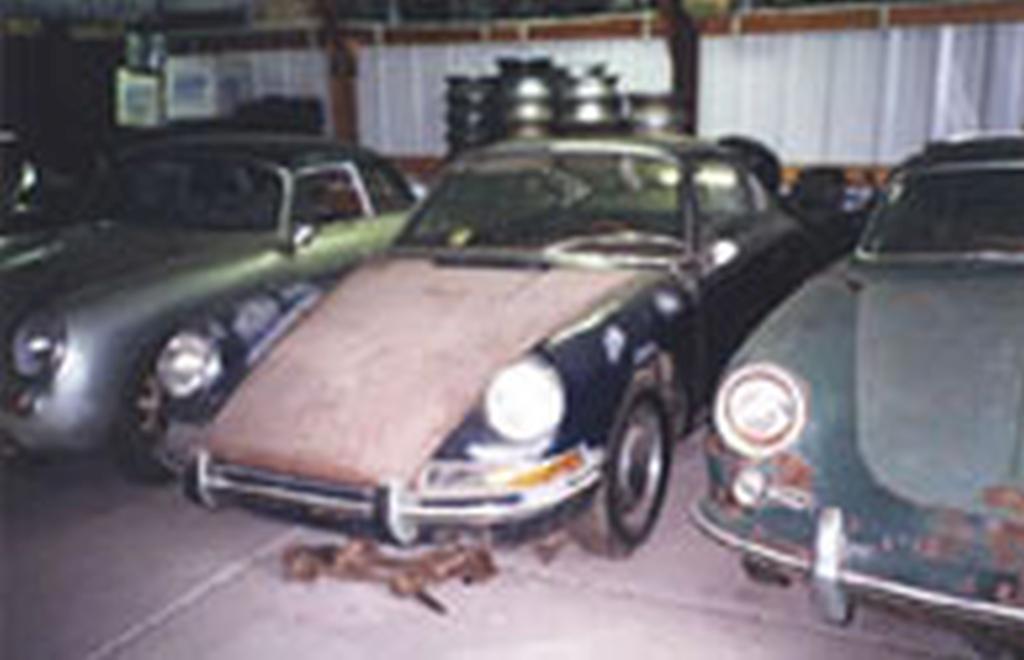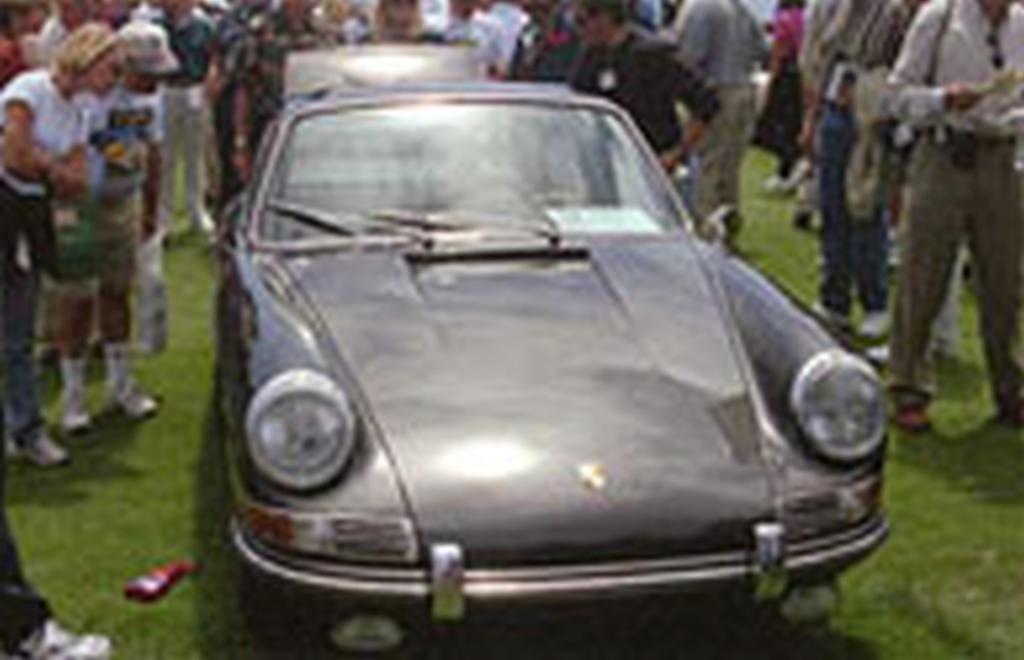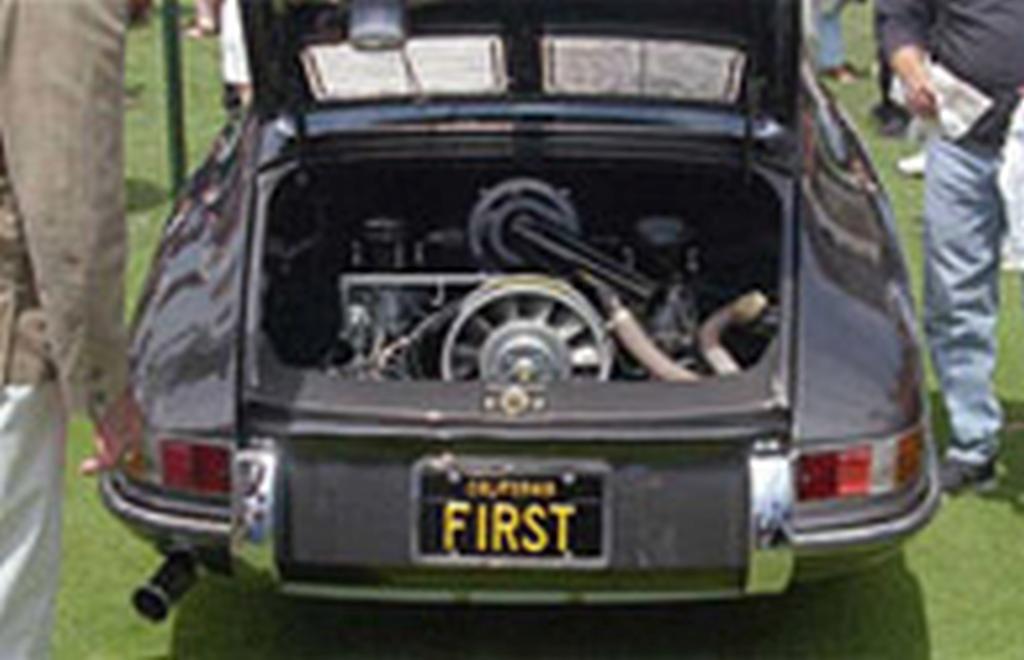 Left pictures are made at sellers workshop, Ron Roland in Michigan. At right the grounds of Pebble Beach.
Following pictures have been taken in 2007 by 'Shaun 84 Targa' from Cambridge MA, in front of Jerry Seinfelds PET HAUS in Manhattan.
---
300055 Monte Carlo Rally car. Factory prepped in 1964 for the January 1965 Rally event. Special engine, 160hp, Weber carbs, LSD and special geared transmission. Finished 2nd in class (first was the 904) fifth over all from 273 entries. The first 911 to be recognized as entered in international competition. Car was not known until 2012, but found in France and sold for 1,5 million euros to a guy in Germany. It's being restored by the Porsche factory. The owner of this car also owns two ex-Magnus Walker cars.
---
300057 Germany. Found in a barn, sold to the Porsche Museum for € 107.000,-. More info and pictures can be found here, as well as a news post on the barn find and an article from RS Porsche Magazine.
---
300059 CA, USA. Condition unknown.
---
300061 A real and quite original 901 that was found in november last year and is now owned by Allen Henderson. Here is his story, as can be found at the early911sregistry.org.
300064 SC, USA. Condition unknown.
---
300067 TX, USA. Condition unknown.
---
300073 Stockholm, Sweden. Being restored
---
300088 Owned by Lawrence Mirafuentes (Hawaii)
Click here for the full story >>
---
300089 Germany. Condition unknown.
---
300096 Wiesbaden, Germany, Mr. Christian Seewaldt. Engine and gearbox revised by Porsche factory
---
300100 England. Restoration completed in 2014
---
300103 Destroyed.
---
300116 Offered for sale in Germany last year, now at RUF. Can be bought, but only completely restored. UPDATE: Sold in feb 2014.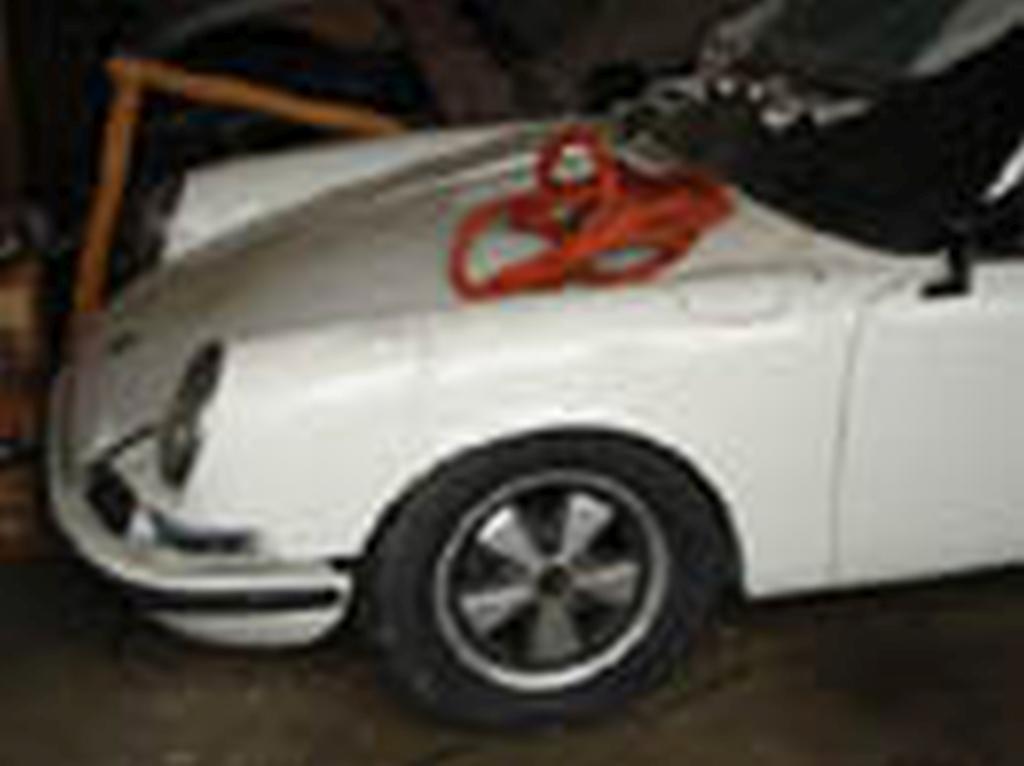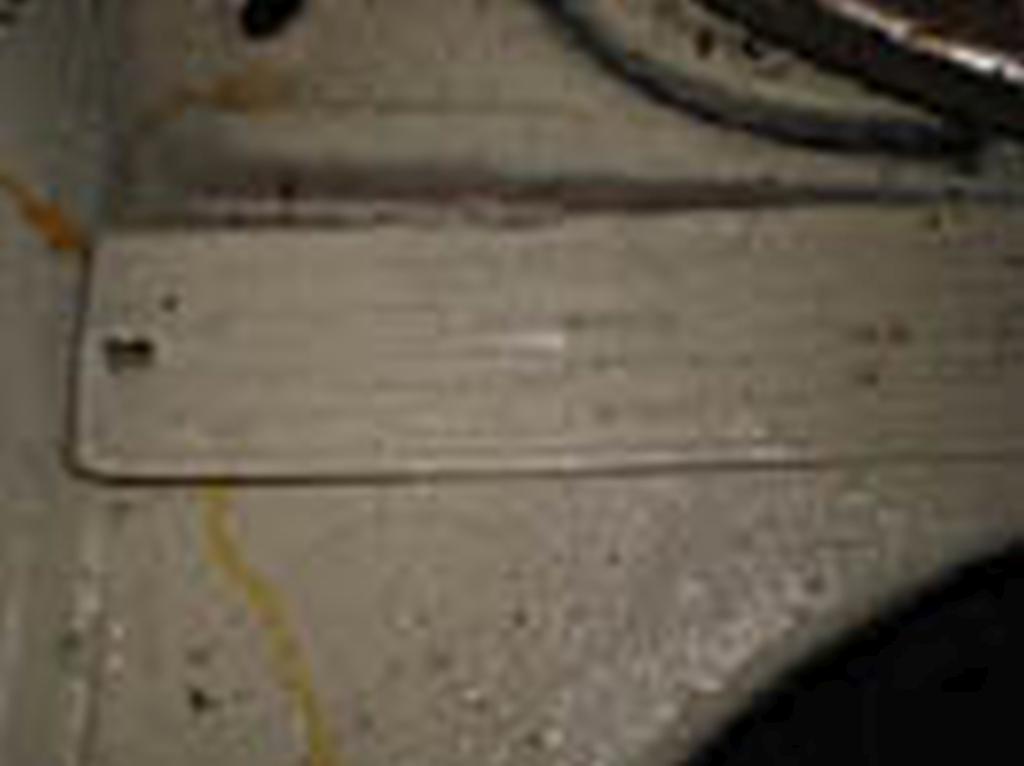 ---
300120 Sweden. Slate grey. Matching numbers car, but completely built into 1973 RS clone.
---
300121 Destroyed. Engine #900258 survives in Seattle, USA
---
300122 UK, under restoration. Kevin Morfett.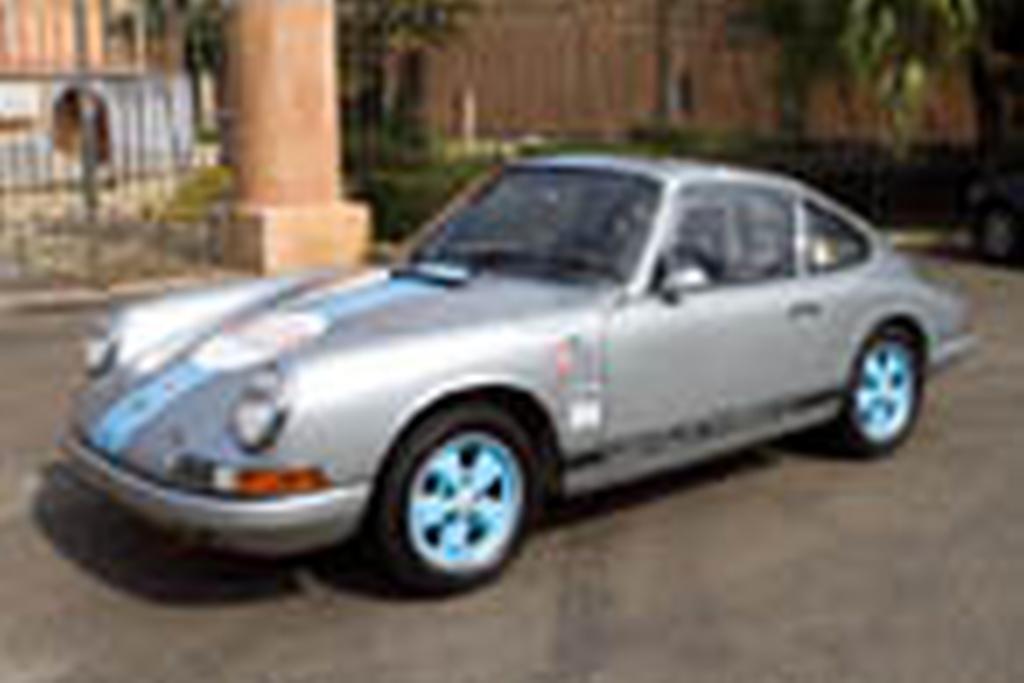 ---
300125 Recent find Initial location Leobersdorf, Österreich (July 2010). The car was offered on Ebay many years ago.
---
300127 Reno, USA
The car appears to be in good condition for its age, some rust in one rocker panel and below a torsion bar but not very bad. The car is and was originally black with tan leather interior. It was located in California and recently sold.
---
300128 Christian Zugel USA. First 911 to ever win a streetrace. FIA, Daytona 1966.
https://www.vierenzestig.nl/12740/de-eerste-race-911-tegenover-de-laatste-fabrieks-935-video/
---
300129 Germany.
Would you expect to find a '64 911 in the devastated streets of Beirut? Mark W., a German who is employed in Dubai scored this car in January 2007. He has brought it back home to Germany in the spring of 2008 when he finished his tour of duty. More pictures can be found here.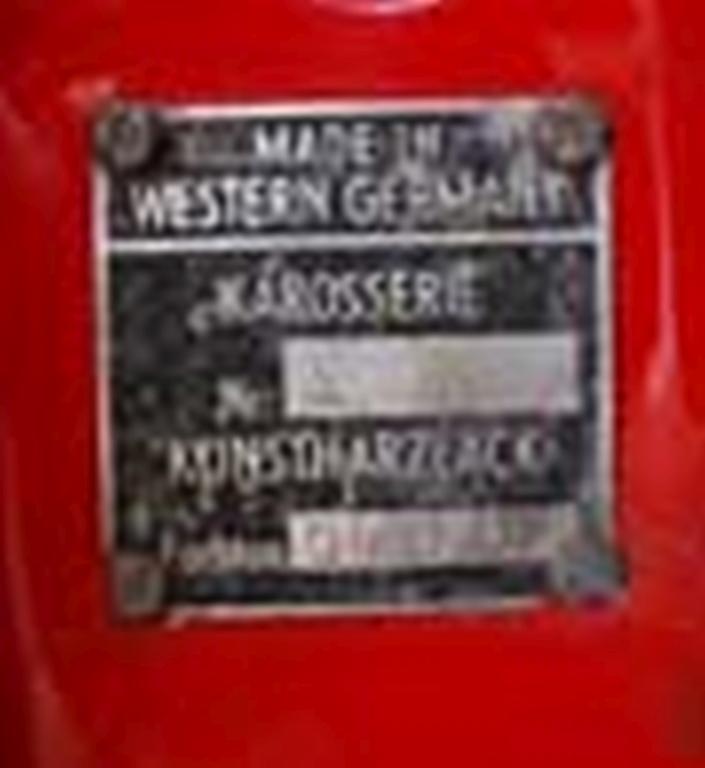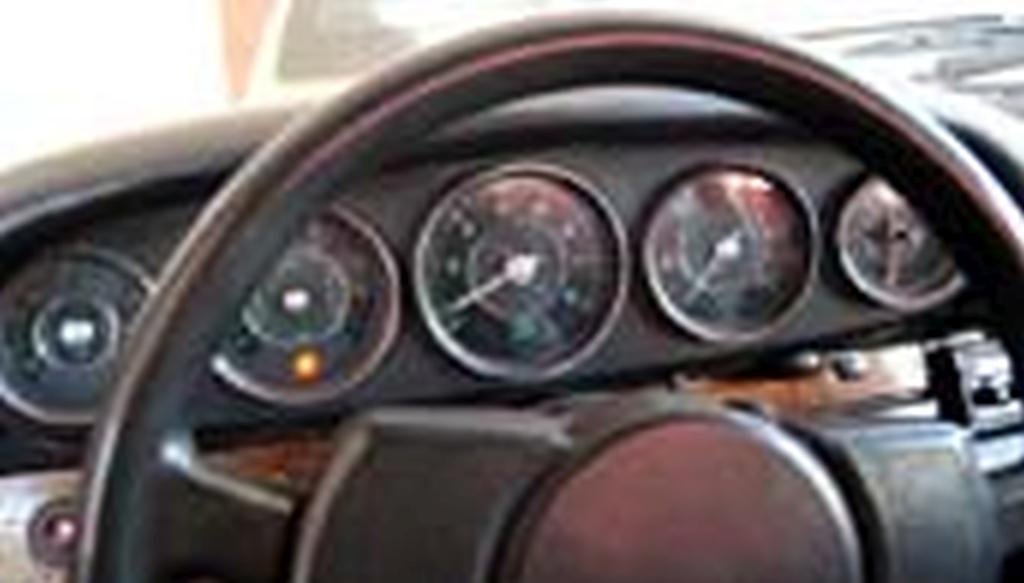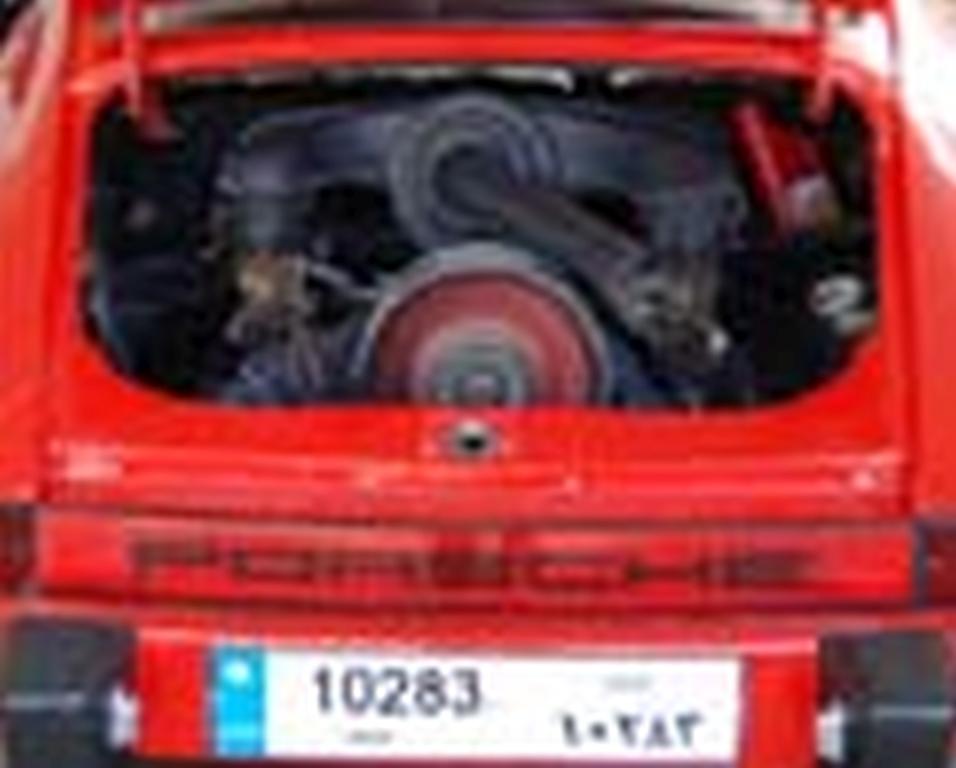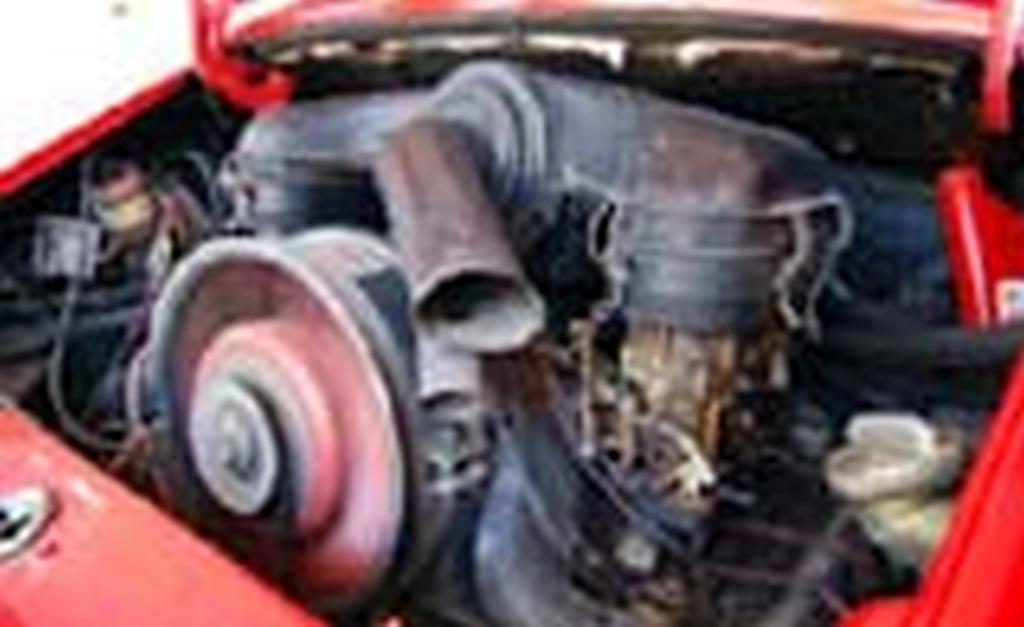 ---
300131 Kitzbühl, Austria, Mr. Joseph Salvenmoser. Sold by Mirbach Germany in July 2008. he fuel tubing over the cooling fan is absent and unfortunatly, the Solex carburators are replaced by Webers, so is the air intake filter housing.
---
300132 Dave Eskestrand, Denver Colorado, USA.
The following pictures have been taken in March 2007, when Dave rolled out his car after 9 years storage. And it started, like you would expect of a Porsche! The car was offered on Ebay and sold within a day to mr. Kevin Jeannette from Gunnar Racing in West Palm Beach Florida. .
---
300133 Germany.
---
300134 CA, USA.
---
300136 – Is for sale in France. More information can be found here.
---
300138 – Was for sale in the USA. Older restoration, nice driver quality car. Matching numbers engine. Now for sale on Mobile.de
---
300143 Germany. Read about this barnfind by chance
---
300147 Owned by Lee Maxted-Page, England – FOR SALE RIGHT NOW!
---
300149 MN, USA, ex-Bob Fleming, new owner is ex-Ferrari F1 teamboss Jean Todt. Being restored by Ferrari workshop in Maranello.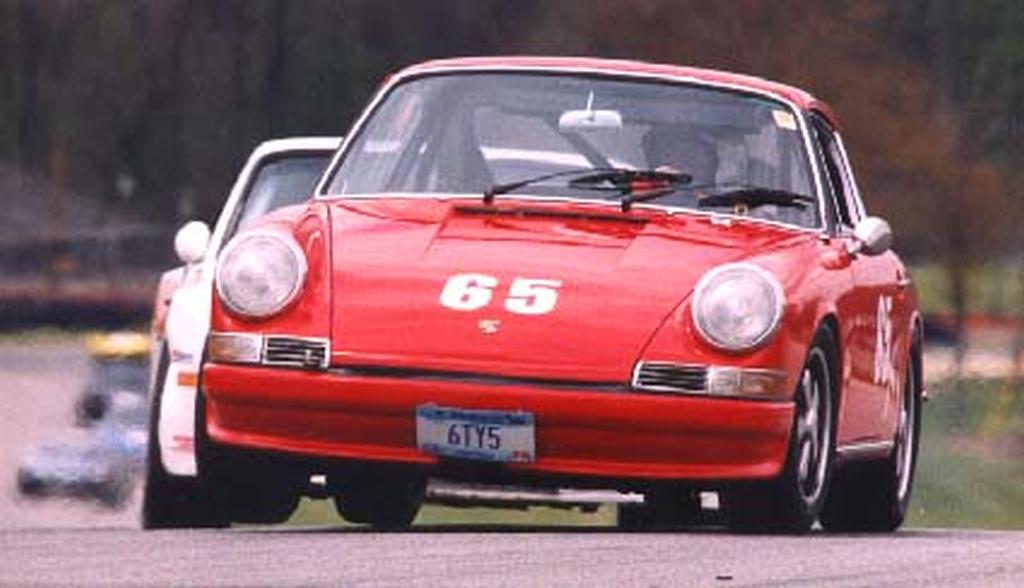 ---
300152 Destroyed in 1978
---
300155 Offered for sale in South France  in 2010. Purchased by mr. Bart Speck, Belgium. Currently in the Netherlands. Complete restoration.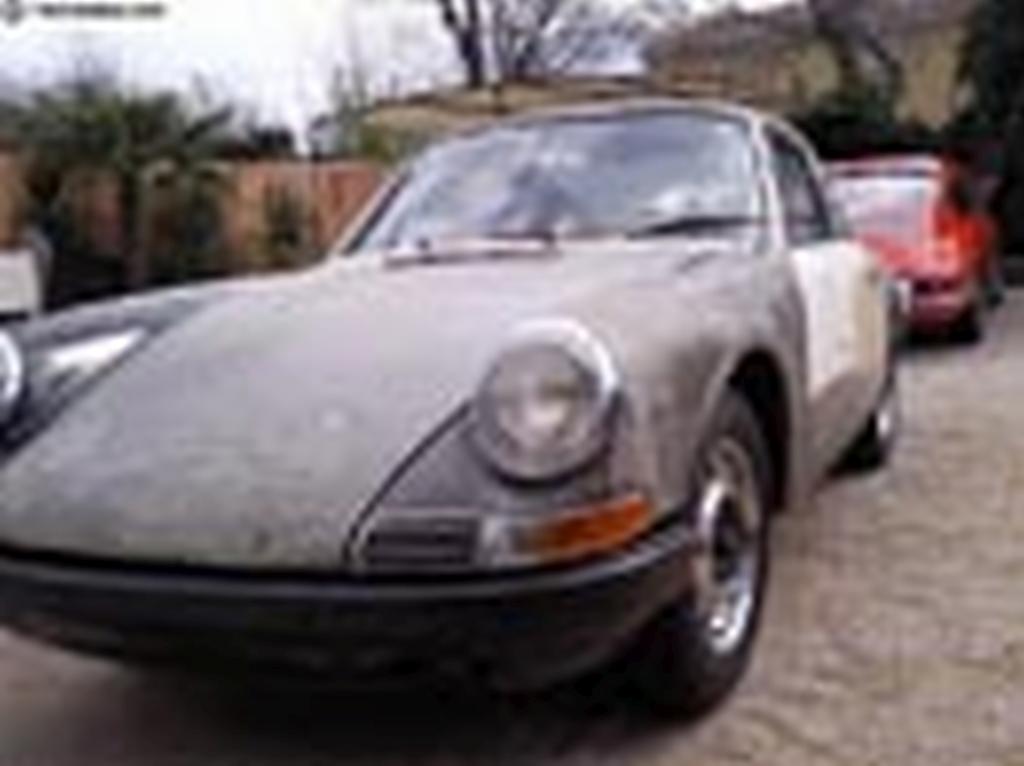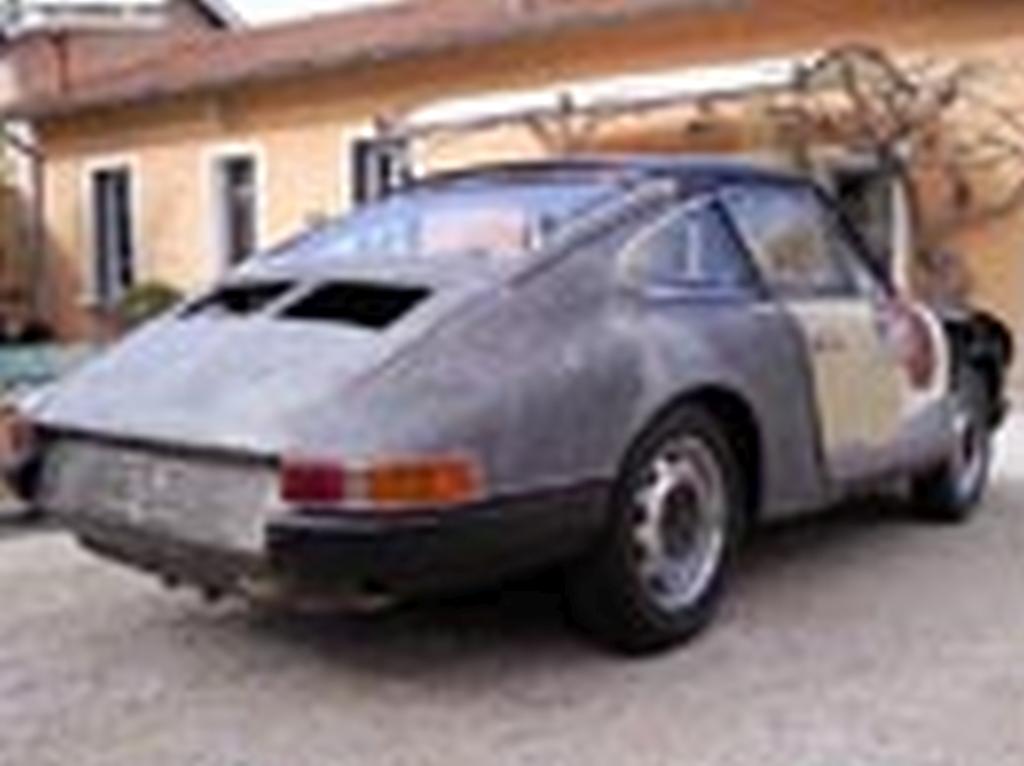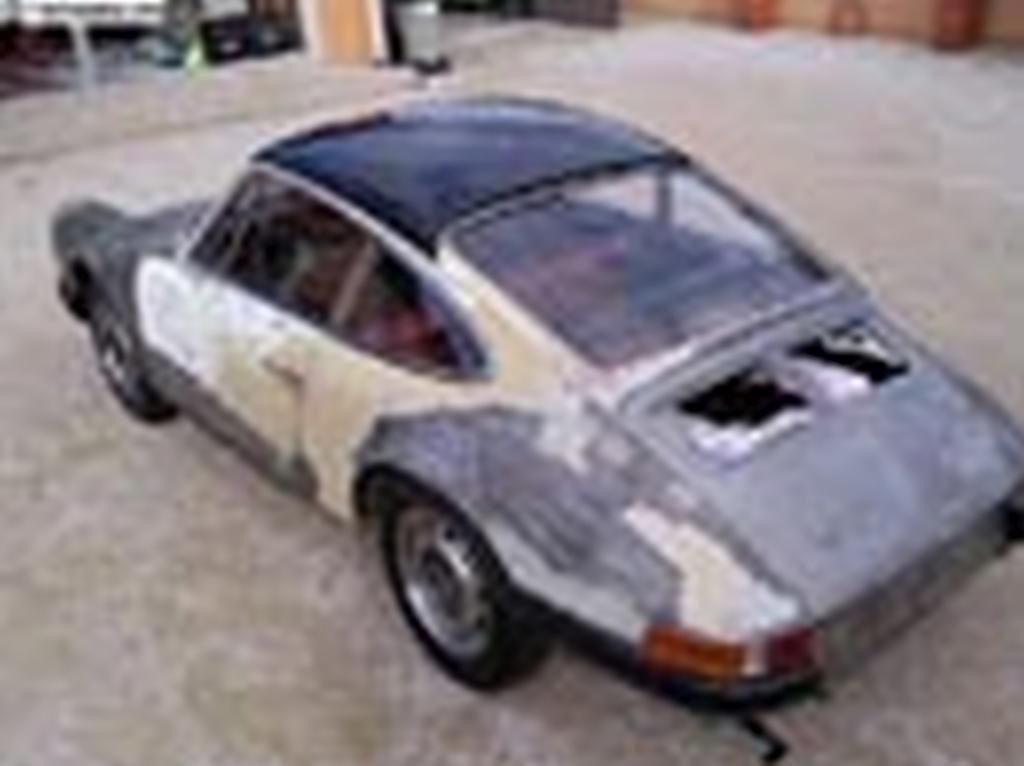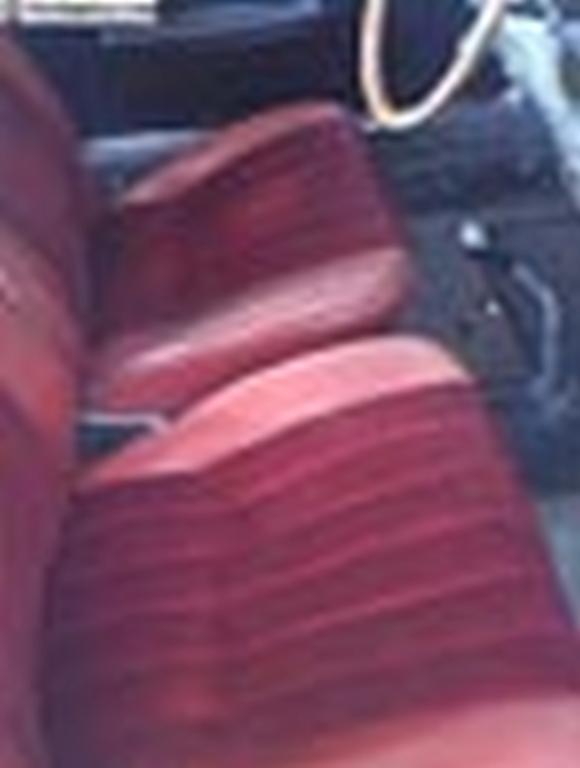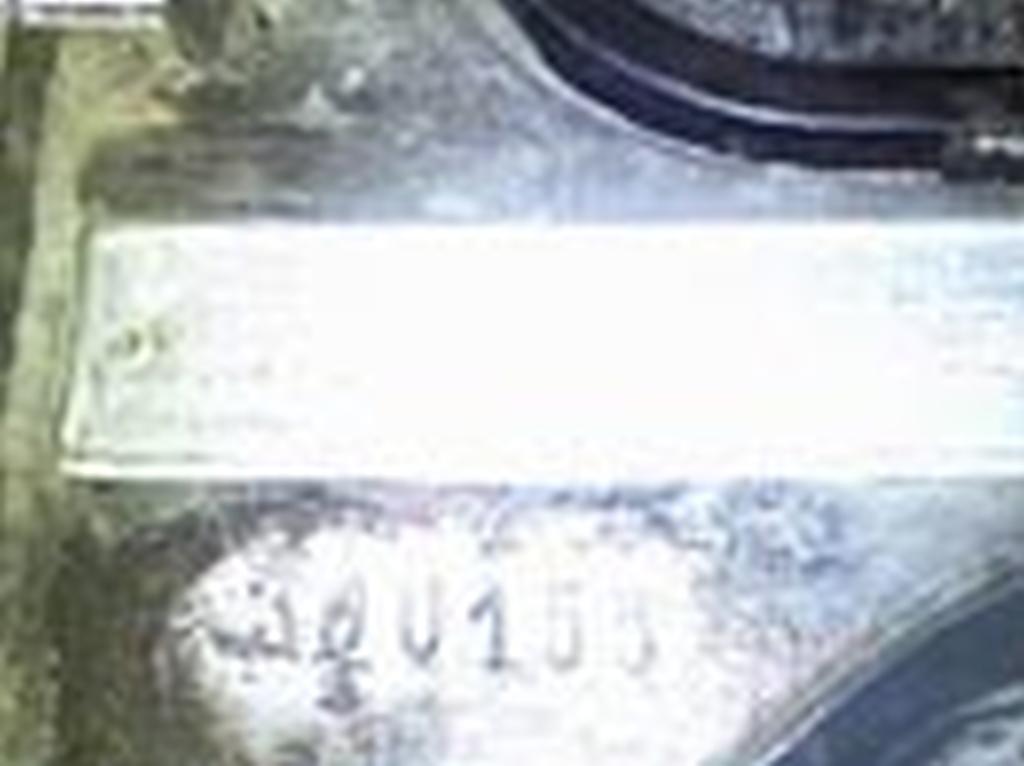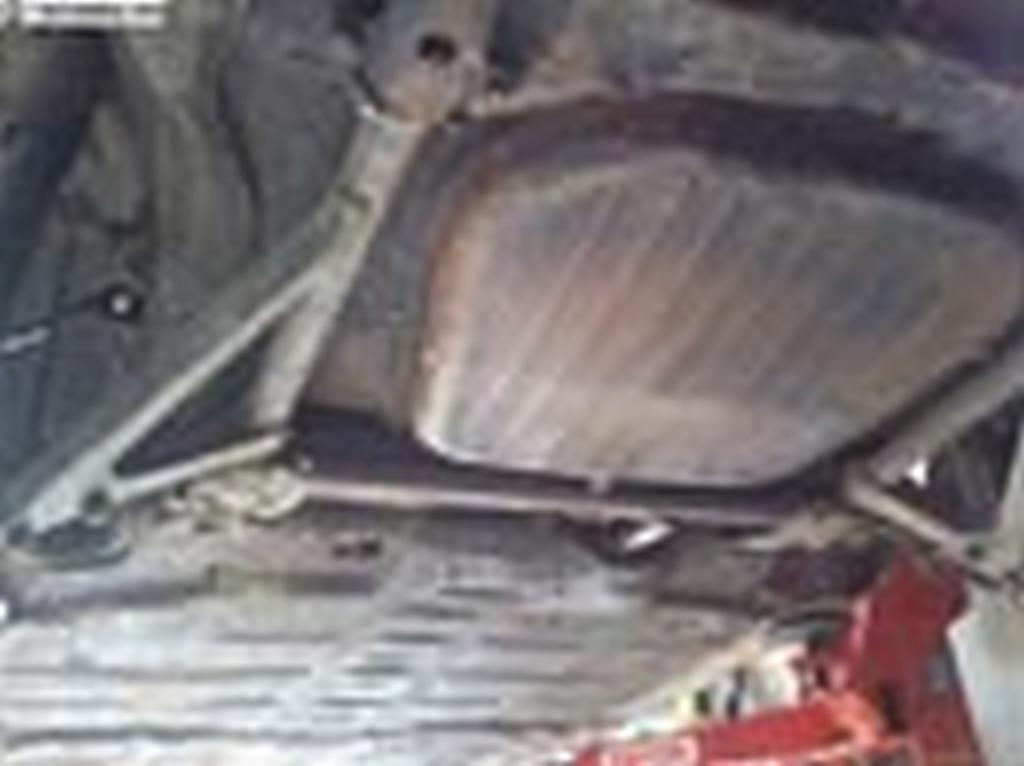 ---
300156 Sold to a German collector in 2012. Will be going underground (literally) and won't surface soon according to the new owner.
---
300161 Ex-Maxted-Page, now believed to be in the USA. More pictures and video can be found here.
---
300170 The Netherlands, Mark Wegh, porschecentrumgelderland.nl.
---
300173 Discovered on Ebay, January 2013, located in Walnut Creek, California.
---
300174 Los Angeles, Magnus Walker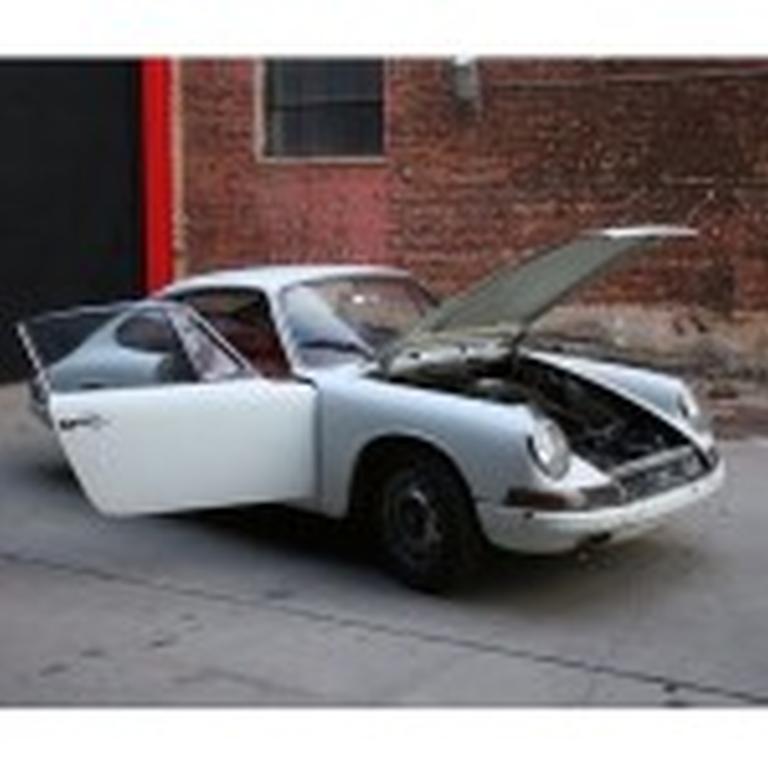 ---
300177 CA, USA. Condition unknown.
---
300176 This car was bought two years ago in Italy by Giovanni Innocenti (Switzerland), he is restoring the car right now and is waiting for the engine to return at the moment. Stunning slate grey/red color combo, just like the advertising in the sixties. Looks like a high class restoration.
---
300177 CA, USA. Condition unknown.
---
300180 Location Allgäu, South Germany
---
300181 VA, USA. Condition unknown.
---
300182 VA, USA. Keith Martin
---
300184 MN, USA. Condition unknown.
---
300187 NY, USA. Condition unknown.
---
300189 CA, USA. Hibernating till restoration.
---
300190 NV, USA.
---
300191 Millerton, USA. This is a great story about a guy that discovers a 1964 car in his backyard. Along the thread he also finds the original matching engine case.
Read the story here:  http://forums.pelicanparts.com/porsche-911-technical-forum/539892-i-think-i-found-64-911-my-backyard.html
---
300197 The Netherlands, recent find.
French delivered 911, race car setup with 2.0 S engine. Almost all original parts are still there, except for interior. Matching numbers engine. Read the entire story here (klik hier voor de Nederlandse versie).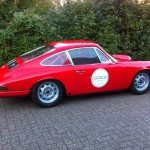 ---
300204 Recently surfaced. Owner is Darren Cox (USA). Here's his story.
---
300215 Owned by Henk Baars, Carparc USA. The car was built in November 1964 and is very unique in the color Bali Blue, Color code 6412. The car is currently undergoing a total and meticulous "body off" restoration.  A footage of the restoration process can be seen here.
---
300221 CA, USA. Eade Hopkinson. This car was auctioned on 12 March 2011. Look at RM Auctions
---
300226 Austria. Condition unknown.
---
300232 – Was for sale recently via Road Scholars. We've put together the history here.
---
300241 UK, offered for sale by Historika.com