The registry of remaining 1964 Porsche 911's worldwide
Welcome to the Porsche 911 Registry with cars from 1964. In this first production year only 232 cars were produced. These cars all have specific features that define them from later production cars and now belong to the most sought after Porsches in the world. In this Registry we try to keep track of the 1964 cars and we'll try to post as much info as we can. Right now the info on this website is outdated and rough, but we hope to be able to change that in the next months.
On behalf of the team of Vierenzestig.nl,
Erik Kouwenhoven (owner of 1964 car 300197 )
---
This registry is recognized and endorsed by 232 Registry, the official registry of early 911's.
"Your site is an acceptable representation of the collected list of 1964 cars."
— Bob Fleming, Chairman 232 Registry
---
For info and leads regarding 1964 built Porsches 911, please contact us via registry@vierenzestig.nl.
---
Prototype 13327, PA, USA, nickname 'Barbarossa'. A genuine first 911
---
13360: 1964 prototype for Porsche 911 Targa. The fake Targa bolt-on was removed. Read the story here by Ed Mayo
---
300005 Recently discovered, read the full story here.
---
300011 Frank Beck, AZ USA.
---
300012 The car was located in Germany and rumours say that it has been sold to a collector in Nevada (The Auto Collections, housed at the Imperial Palace Hotel and Casino Las Vegas?) recently.
---
300013 Mark Wegh, Porsche Centrum Gelderland, Netherlands
Mark Wegh from Porsche Centrum Gelderland acquired this car in Finland to be the mascotte of the Classic Center he is building in Heteren, The Netherlands. We've placed a Dutch article about this recently here.
---
300018 Crawfordville, FL. Very, very rusty remains. Offered on Ebay in 2005 for the 'buy it now' price of $ 65.000. Here's some 'before' and after pictures. Restored by Alois Ruf, currently in the USA. Read the story about this car that was published in Total 911 (PDF download).
---
300020 CA, USA. This wonderful example is on display at the Petersen Automotive Museum, 6060 Wilshire Blvd., Los Angeles, CA 90036 (photo credit Tim Hutton).
Recent owner unknown, but a great story nonetheless, from two perspectives.
---
300024 Canada, Adam Richardson. Find out about the history here. Will be updated with more pictures soon.
---
300025 Rochester, US. Pete Schwamberger. He sold the car in March 2008. It did undergo a very professional restoration by an expert, and that expert appeared to be RUF. The car was for sale at Techno Classica Essen in 2010.
---
300027 This car was bought new by Sorjo Ranta from Finland and he owned it for more than 40 years. A few years ago Alois Ruf restored the car and bought it in the end. A beautiful 901 example with all original parts. Check the details like the gaslid opener in the door and the very rare wood/aluminum steering wheel.
---
300030 MN, USA. Being restored
---
300032 NV, USA, mr. Dean Watts.
---
300033 Western US. Condition unknown.
---
300037 Pfaffenhausen, Germany, Mr. Alois Ruf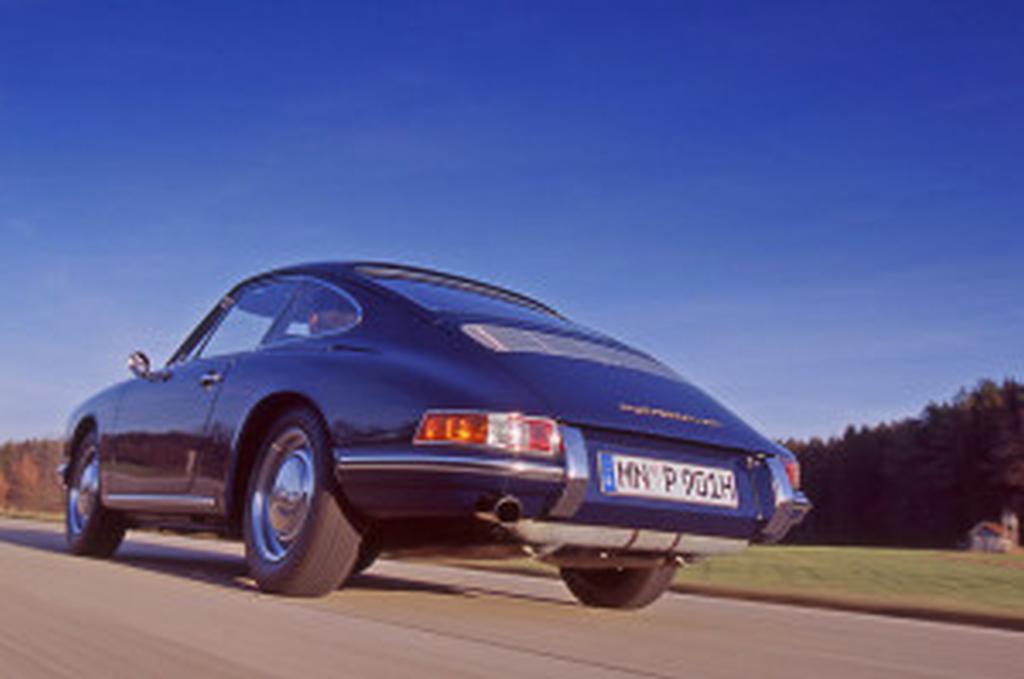 Image credits: Wouter Melissen.
---
300039 CA, USA. Condition unknown.
---
300040 Denver, CO. Being restored
---
300043 In 2003, the remains of # 300043 have been discovered under a thick layer of dust in a German workshop. Sold to Albert Westerman, owner of State of Art Men's wear. Currently being restored in Germany.